You earned it all your life, you work hard for it. You just can not let people abuse and display against your wishes.
With SEOIndia you can be assured that the user generated content will not harm your name and the self esteem.
We take the search optimization beyond the keywords to its very soul.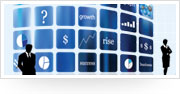 Brand Management

At SEOIndia, we realize that branding is not only about beating the competition - it's about your prospects seeing you as the unique solution to their business problem. We seek to achieve a clear insight into perception...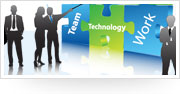 Identity Management

Identity management involves a set of methods for generating a distinguished presence of a person or brand on the Internet. That presence could be reflected in any kind of content that refers to the person or brand...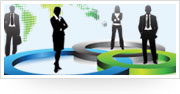 Reputation Management

Reputation Management involves both marketing and public relations along with search engine marketing. Visibility and high search engine indexing with good publicity which displaces negative publicity is the goal. This results in an...


Home
|
Why SEOIndia
|
SEO Services
|
SEO Jobs
|
Hire Us
|
FAQs
|
Contact Us
|
Privacy Policy
|
Terms of Use
|
Sitemap